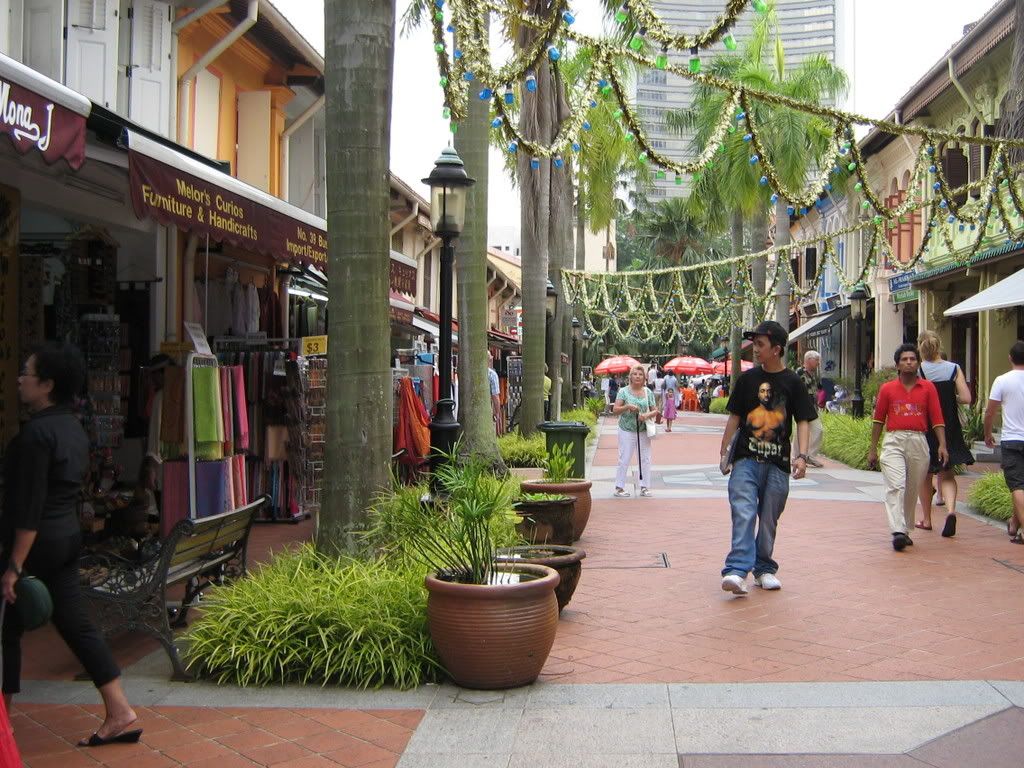 Tucked away on Bussorah Street, Kampong Glam is a charming district, seemed completely different from the usual Chinese-themed shops, signboards and sounds of Singapore.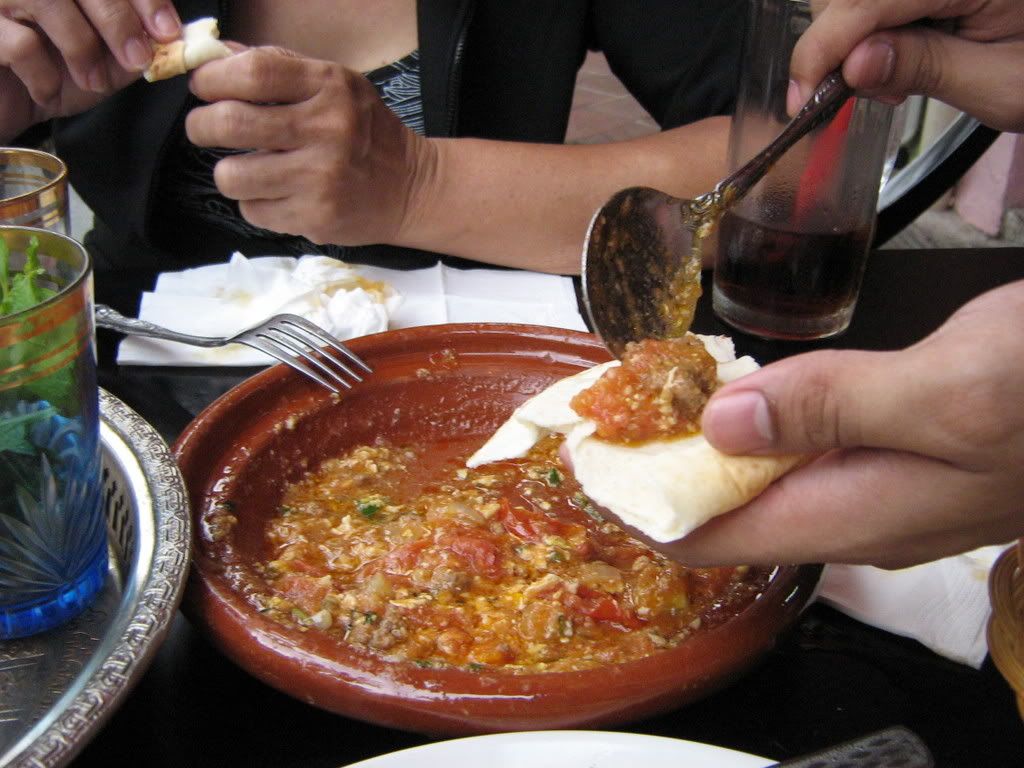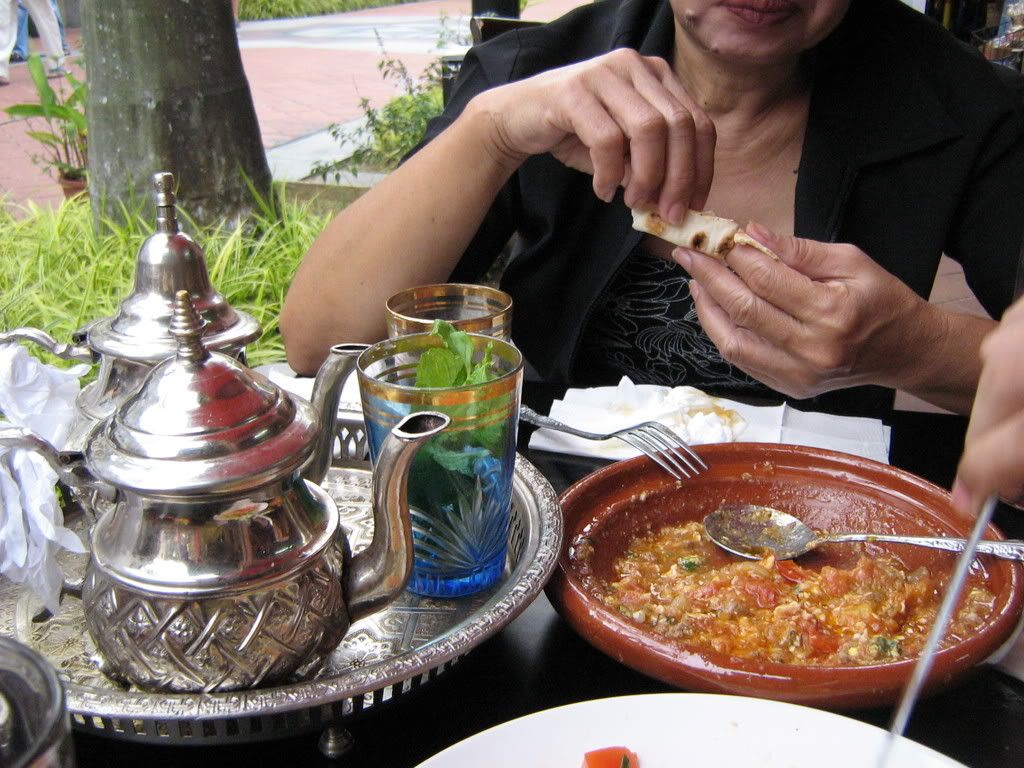 I love how the shops are nicely laid out, greeting the tourists before reaching the majestic
Masjid Sultan (Sultan Mosque). And whenever the wind brings me to this place, I never fail to have my favorite Kofta Tangine, bread and tea at Deli Moroccan. The food is superb, authentic and not expensive. The owner and all the staff are very friendly, too. It's a cozy place to spend a nice quiet early dinner with your love one.

At Arab Street, I always ogle at the beautiful embroidered silks and colorful persian carpets. Although I have anosmia, I also try to

smell

the countless scents, from cinnamon to vanilla, from delicate pretty arabian perfume bottles in a shop at Baghdad Street. However, my mood quickly turns from jovial to despair, as I wish if I could only know the smell of lavender. Oh well, that's life. At least I have a pretty nose :) hahaha...