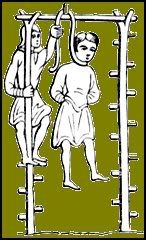 Posted on: Feb 04, 2008
Update on yesterday's post on
Filipino found dead in Whampoa flat
Mark Jontongco Laguerta, 29 and Filipino, is accused of causing the death of unemployed Bernard Montemayor Alojado, 27, in a HDB flat at Jalan Tenteram in Whampoa area.
Laguerta and his wife, together with Alojado and his wife, were sharing the five-room flat with a woman. All the women are nurses. The suspect was remanded at Central police division for investigation until his next apperance on Feb 11.
Laguerta works in a shop at Changi airport. Meanwhile, the victim was staying in Singapore on a social visit pass or most likely tourist visa, while looking for work.
Murder is a capital offense in Singapore. Which means, the suspect could face death sentence if convicted. Each execution is carried out by hanging at Changi Prison at dawn on a Friday. This is the latest case of a Filipino in Singapore facing a possible death sentence for allegedly killing a fellow Filipino.